Welcome to Roo Storage Too, Plainville, CT
Welcome to our new self storage facility in Plainville, CT. ROO Self-Storage now has 2 locations, Roo Storage Too and Roo Self Storage in Farmington, CT. We are a family operated business that now offers affordable self-storage in Plainville, Connecticut.
Our storage facility is conveniently located on 58 Neal Court, Plainville, CT, right behind the Police Station. Our office is manned Monday through Friday from 10AM - 3PM and Saturday 10AM- 1PM
Why ROO Storage
Perimeter is fenced and well lit
Entrance is secured via electronic gate and keypad
All units have 10 foot ceilings (stack to the rafters to utilize the extra space)
For added self-storage security, we offer interior storage units
We offer 3 payment options, including paying your invoice online
Locally Owned
Choose your Storage Size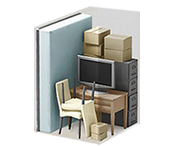 5' X 10' storage unit - 50 square feet of space, perfect for storing a bedroom, small office or just additional storage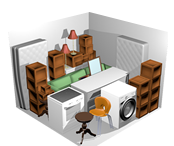 10' X 10' storage unit - This 100 square foot unit is ideal for storing a 2 bedroom apartment

10' X 20' storage unit - If you need to store an entire home, car or mid sized office then this is the space for you.
---
Office Hours:
Monday - Friday 10:00am to 3:00pm
Saturday 10:00am to 1:00pm
Office closed on Sundays
Tenant Gate Access: Seven days a week
Appointments after hours upon request
Contact:
Office Phone: (860) 793-9237
After Office Hours Contact
John Galvin (860) 214-2850